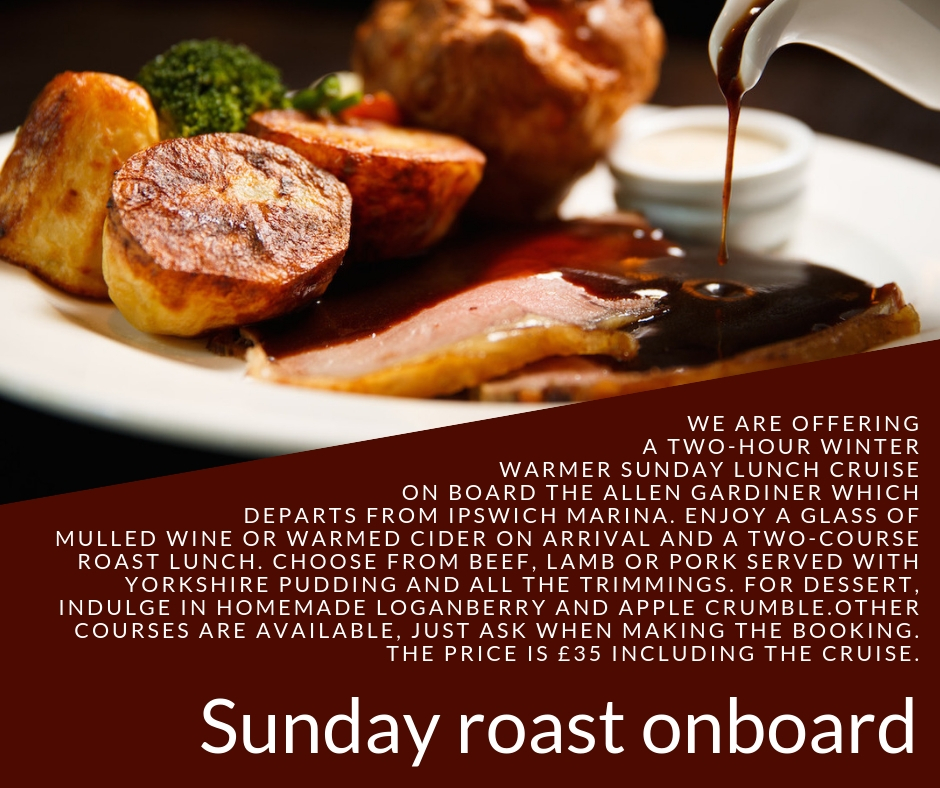 The Allen Gardiner River Cruise Restaurant is also available for private charter customised cruises to suit your own personal requirements.
---
OTHER OPTIONS
Allen Gardiner is available for Tailored breakfast, lunch, sunset cruises or candlelit dinner cruises shorter or extended cruises.
Happy hour events.
After-work get-togethers.
Board meetings.
Interviews.
Christmas office parties.
With mains power it is also an ideal venue for corporate or club presentations.
Phone us to discuss your requirements.
---
Private Charters
If you wish to hire the boat privately for just your group a whole boat private charter for either the lunch, supper or dinner cruises then please be aware that if your number are less than the full 12 passengers that there is a supplementary charge.
A supplementary charge of £20 is charged for every empty seat. So as an example if you wish to have a private charter of 8 passengers then the supplementary charge would be an additional £80 this is on top of paying for the whole boat. Basically you are paying for the privilege of having empty seat.
The breakfast cruise you will be paying for the whole 12 spaces.
If you are unsure of the charges please do REQUEST A QUOTE
Please note seasonal variances apply.